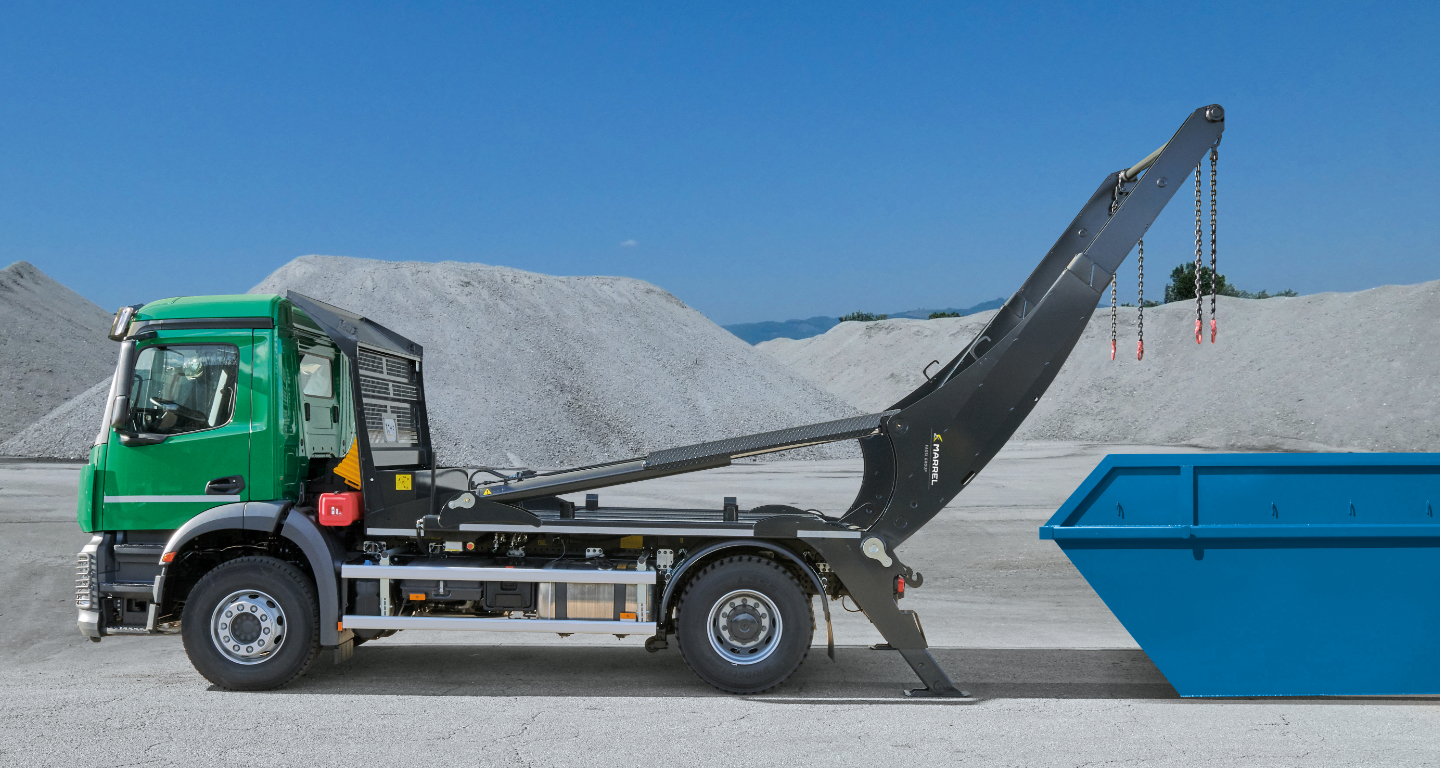 The first skiploader was created in 1950: a revolutionary chain system to load and remove bodies horizontally.
Users can transport several nested skips on carriers and trailers: convenient for all types of construction sites!
SECOND-TO-NONE PERFORMANCE
Take a selection of very high tensile strength steel, add fully mastered fabrication and simplicity of design and you end up with a skiploader Marrel, with one-of-a-kind performance.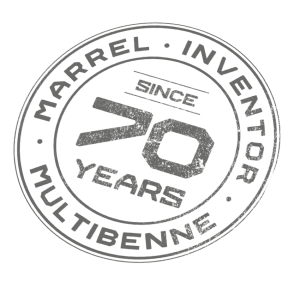 FEATURES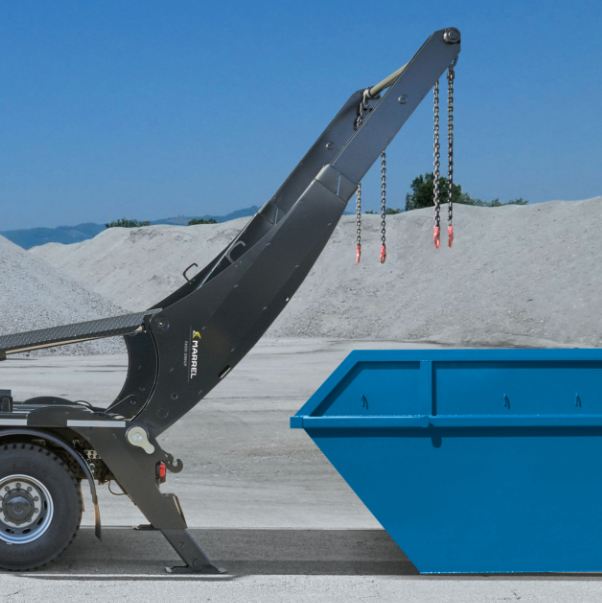 TELESCOPIC MAIN ARMS
Designed for all uses, thanks to its (optional) telescopic main arms the skiploader can lift bodies from trenches: ideal for industrial waste.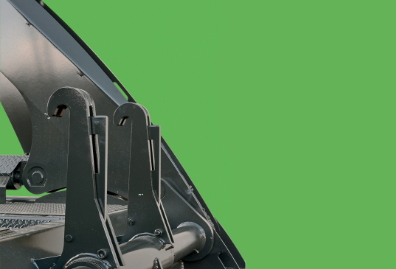 SAFETY AND STABILITY
Rear hooks with automatic safety latch for secure locking of body. Telescopic stabilizers with independent controls guaranteeing stability.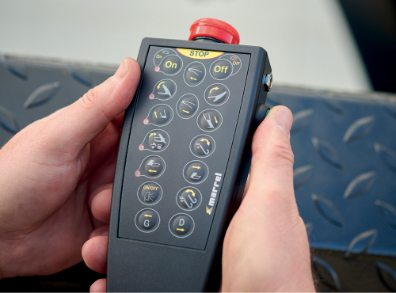 RADIO REMOTE CONTROLS: EASY TO USE
Radio remote controls made for simple and ergonomic operation from outside the cab.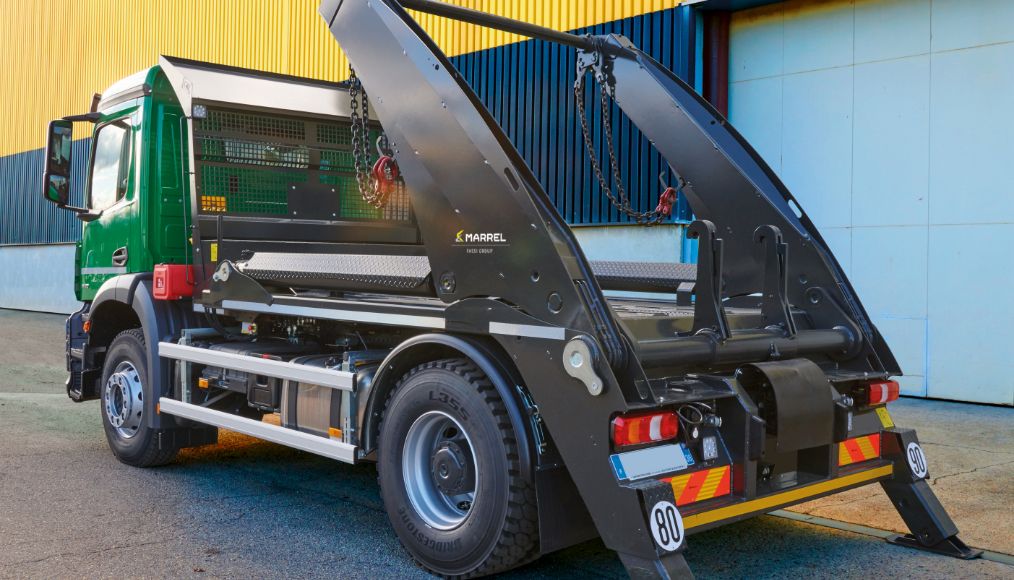 VERSATILITY
The versatility of our skiploader range means that it can adapt to all types of situations: tight work spaces, different materials or customer use.